We're proud to work where you live.
Real People. Real Care. Real Happiness.
The Eden Senior Care Network
The Woods of Caledonia is a proud member of the Eden Senior Care Network, a portfolio of Skilled nursing and assisted living facilities in the Midwest.  As an industry leading provider of post-acute care and senior living, Eden has been dedicated to changing the way healthcare is delivered.

The Woods of Caledonia is an industry leading assisted living community in the heart of Racine. Our campus allows each resident to enjoy life to the fullest with the peace of mind that our care team is always there to support them when needed. We cultivate a culture and home-like environment to attract the best healthcare professionals and caregivers to ensure that each resident is treated like family.
Our Holistic approach towards Senior Living is to harmonize the mind, body and soul of our residents. From around the clock nursing supervision to 5-star customer service, we are committed to go above and beyond for our community, assuring they achieve an overall state of happiness, independence and optimal health.
Our lively social events and chef-inspired Meals allows residents of The Woods of Caledonia to truly enjoy life . We are proud to be a pillar of the Racine community and a place where so many incredible people call home.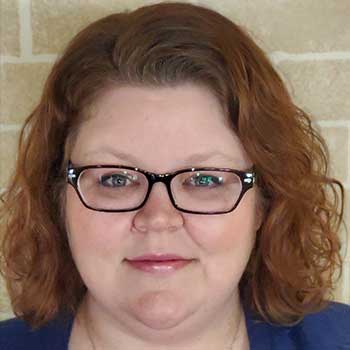 Carie Robbins
Executive Director
"Over the last 15 years, I have worked various positions in skilled nursing and assisted living. I started working as a Caregiver in 2006, a Nurse in 2015, Clinical Specialist in 2017, and an Executive Director in 2018. It has been a very rewarding journey. I think my favorite part is hearing the stories that they have to share. They have lived amazing lives. I feel blessed to relish in the past, and to play a role in their current and future well-being. A resident I cared for once told me to "Take time to create your life story, so you have something to tell people when you are old like me" I try to live in that every day, by creating meaningful relationships and experiences. Building community in every sense of the word, is such a beautiful thing. That really is the heart of what we do. I am grateful to be a part of that at The Woods of Caledonia. I'd say, bring your best to the table, we are ready for you! We like to tap into every facet of our team and are ready to hear your ideas. We want you to be a part of creating an environment that our residents and staff really thrive in."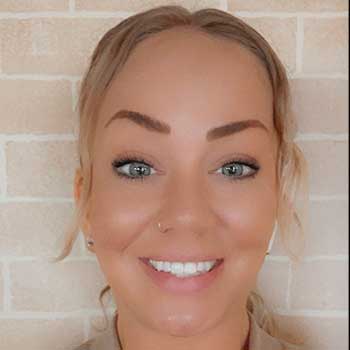 Amy Nelson
Assistant Executive Director
"I started working at The Woods of Caledonia ten years ago as a CNA. Not only was I looking for a job that would fill the needs of my family but one that would also fill the needs of the community. There is a great need for qualified care for seniors and I have been blessed to be able to help fill some of that need. I enjoy helping them continue to have fulfilling lives as best I can and they in turn have taught me so much, with the stories and laughter we share each day. This job has taught me to look outside myself and put myself in their shoes, to see things from their perspective, so I can give them the best care possible. My advice to others would be to do the same so they will be able to give Quality Care on an individual basis. Fill their personal needs every day. I hope to continue to give the best care to the many seniors now and throughout the years to come."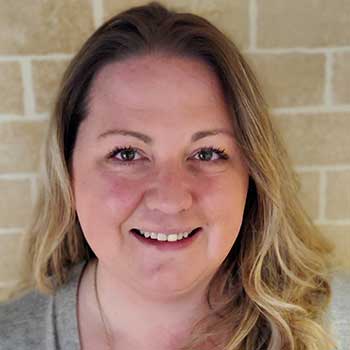 Danielle Lalor
Director of Wellness
"I started off as a CNA in a nursing home in 2007 and in 2014 I became an LPN. I enjoy working with Seniors because I love hearing their stories and I find it rewarding to know that I can help put families at easy knowing their loved ones are being taken care of. The best advice I have ever been given is don't get in your own way. It is very inspiring and rewarding to have strong relationships with my residents and I consider them family and will do my best to be the best nurse for them. The best advise I can give to new employees is to get to know the residents, they have some amazing stories!!!"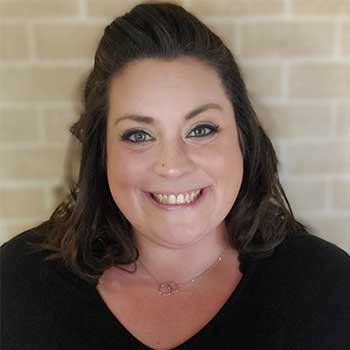 Ashley Urban
Community Relations Manager
"I started working in this industry as a CNA in 2004. I eventually worked and went to school for Medical Assisting in 2009 and have worked in many different healthcare settings over the years. I started working exclusively with Seniors in Assisted Living in 2017. I enjoy working with Seniors most because I love their stories. The history that they can impart on future generations is vital not only to who we are but who we can strive to become. The best advice I have ever been given is to not be so serious, make time for laughter, a good laugh is healing in many ways. The most inspiring thing about my job is helping residents and families find a place where they no longer need to worry but can enjoy life for the remainder of their time on this earth. The best advice I could give a future candidate is to always strive to do better than the day before. Doing your best takes effort so give 100% every day!"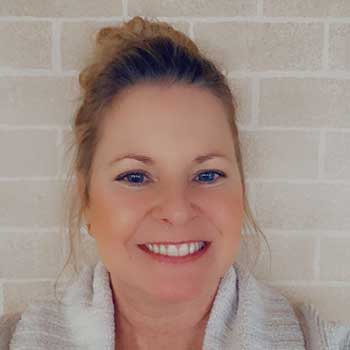 Monica Falduto
Activities Coordinator
"Working with seniors has been my passion since I was a kid.  My mom is a registered nurse and when I was younger, I would go to work with her every chance I could.  I would do puzzles with the residents, play games or just sit and talk with them.  It was then I knew I wanted to work in a senior community.  I love working with seniors because they are full of history. They have a wealth of knowledge and love to share it. The best advice came from my dad, he said "if you love it, it's never work."  Knowing you can help someone maintain a healthy quality of life is very rewarding.  Best advice I would give to a new hire is, live it, learn it and love it."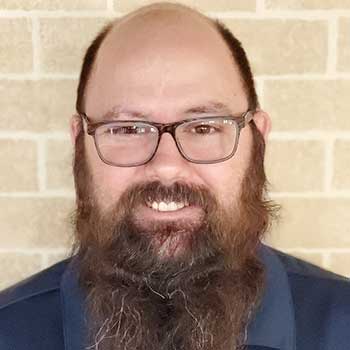 Chris Urban
Maintenance Supervisor
"I started working in this industry 3 years ago. I enjoy working with Seniors because I feel like I am helping those who came before me. The best advice I have ever been given is to work hard but make time to enjoy life. The most inspiring part of my job is putting smile on peoples faces. My advice to new employees is to do your best and enjoy life."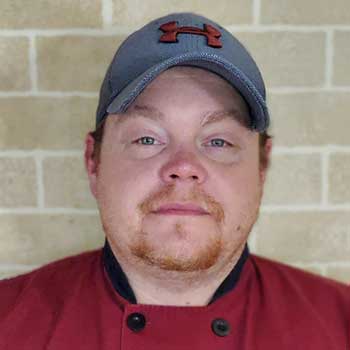 Mike Setzer
Dietary Manager
"I started working in the food industry 30 years ago at a little Italian Bistro. Working with Seniors is a blast. They are some of the funniest people you will ever meet. The best advise I was ever given is to stay positive, tomorrow is another day so do not dwell on the past. The most inspiring thing about my job is making sure that our older generations, that nurtured all of us into life are taken care of with good food. My advice to new candidates is to commit fully to your job, it may just surprise you."
"The management, nursing staff, CNA's and caregivers take a personal interest in their residents and their wellbeing. All are very approachable for questions and concerns that may arise. It feels almost like home."
–
Thomas P.
Wife Susan Is A Current Resident
"We liked what we saw when we visited; very clean and friendly. Mother seems more content there than when she was at home. We are very happy with our decision and would highly recommend."
–
Lavonne R.
Current Resident's Daughter
"If you are looking for somewhere secure you have found the place. It has given my father stability. It has been a piece of mind that he is getting his medications, meals and being monitored daily. It is a very comfortable and caring environment. The care all around has been great."
–
Kathy W.
Current Resident's Daughter
I love to able to work and keep my independence and have my beloved cat Tippy. The staff are so good to me here, even when I am complaining"
–
Cindy K.
"I love the food the most and I get go where I want to go! The staff take real good care of me."
–
Gary T.
What Are Assisted Living Communities?
Assisted Living Communities are long-term senior care options that provide assisted senior living support services such as meals, medication management, bathing, dressing and transportation. At The Woods of Caledonia residents are able to remain as independent as long as possible in a safe and comfortable environment.
Our Assisted Living community can offer help if you need assistance with your activities of daily living. Just like family, we provide a little extra support with certain tasks while helping you maintain the privacy, dignity and independence that means so much to you.
Our skilled and trained staff does more than just provide you with the right kind of assistance to live a healthy and safe lifestyle — we can offer care plans that are customized to fit your particular needs.
It all starts with a Personal Service Assessment. With each of our residents, we sit down and listen to their needs. We don't try to force a care plan on you. Instead, we work with you to figure out the level of assistance you feel comfortable with. Our support is based on only what you need, so you don't end up paying for a ton of extra services.
We strive to provide an individualized experience for each of our residents. It's evident in the customized plans that we offer, but it's also apparent in the atmosphere we provide for our seniors. We learn details about our residents — from their favorite snack and recipe to a lifelong passion — and use that to provide a truly individualized living experience.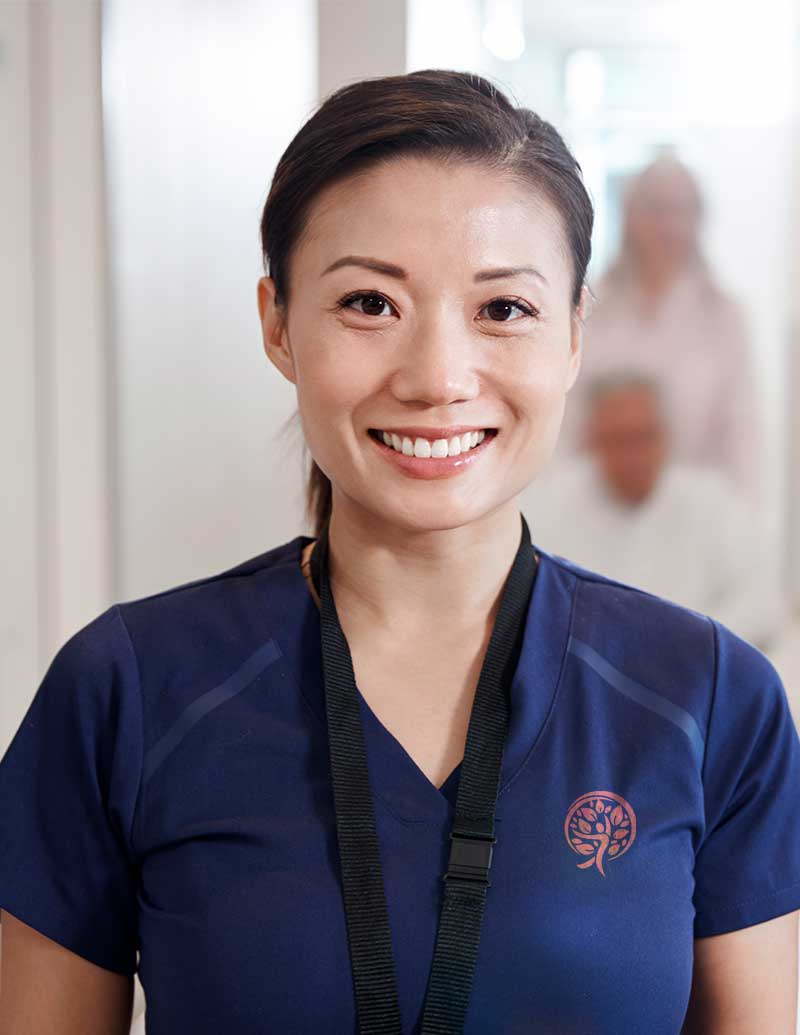 Careers & Culture
Our Residents Are Our Success
As healthcare providers we are passionate about who we are and how we work together. Happy employees deliver happy care. Educated employees deliver better and smarter care. At the core of Eden Senior Care we are company dedicated to building the greatest team of care givers we can assemble. A growth oriented and ever advancing culture allow our staff to challenge themselves to be better each and every day.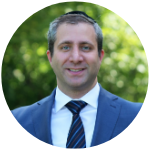 Mordy Polstein, Edenbrook Network COO
"Eden excels at bringing out the best in our teams, which allows them to focus on upping the bar in the overall service and care they provide. It would not be an overstatement to say that we have some of the best talent in the Midwest taking care of some the of best residents in the Midwest!"